Tired of boring, frustrating and
unproductive meetings?
Stop struggling to lead better meetings
Stop letting poor meetings delay your progress
Start getting better results!
Lead meetings, workshops and events
with skill and confidence
Our practical workshops can help you
collaborate and make a difference
Or, stay focused on progress
while we lead the process

We invite everyone to participate
and shape the outcome
About Barb Bickford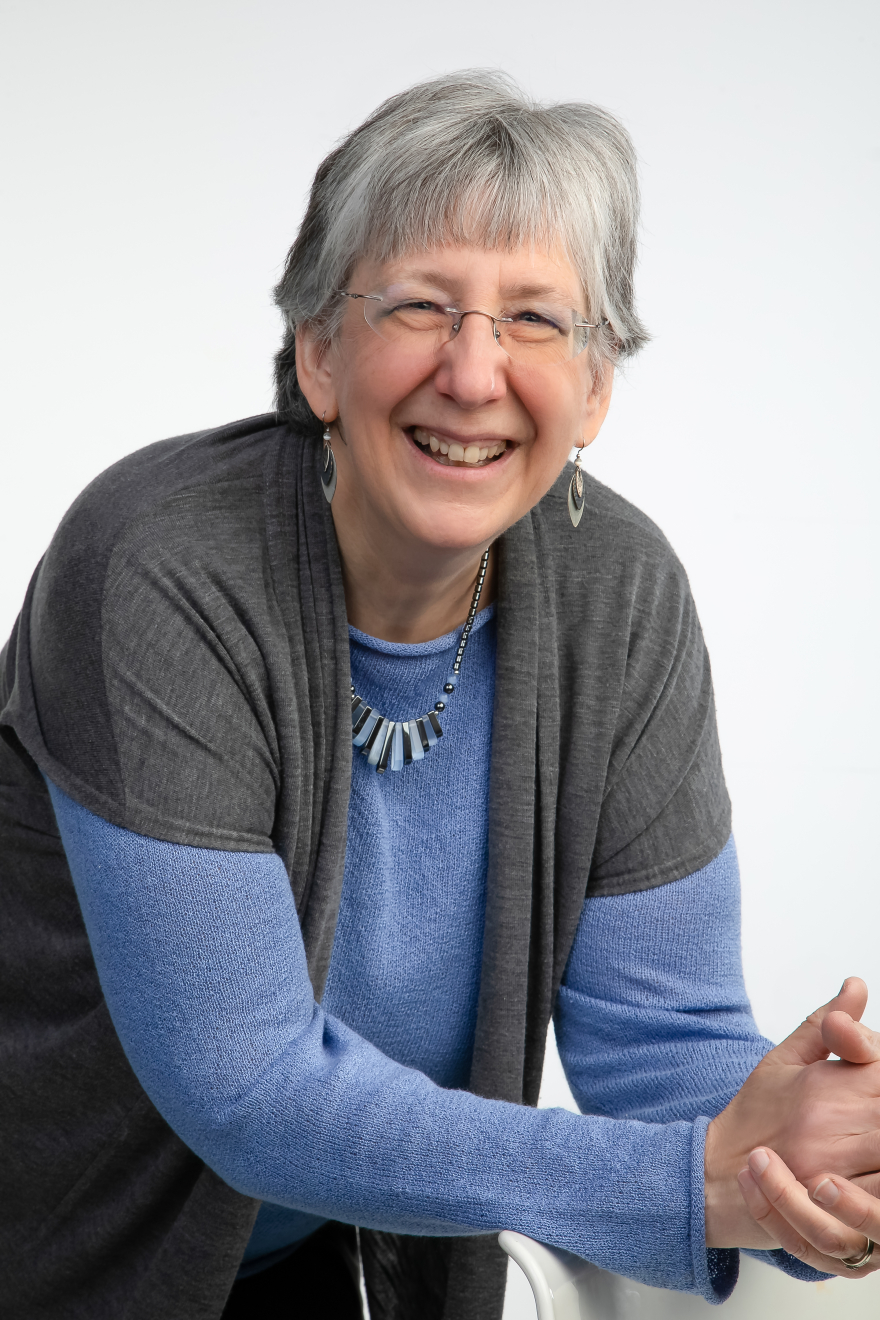 Barb Bickford is a meeting facilitator and educator. As a former staff scientist in the public sector, Barb saw how
-- poorly-led meetings led to lackluster results,
-- top-down decisions would be challenged or sabotaged by people who felt left out, and
-- fear of conflict kept people from sharing their best ideas.
This created a lot of unnecessary stress and strained relationships. Frankly, lousy meetings often significantly delayed implementation of the agency's mission.
Through time, Barb grew to be well-known for helping people to work together on challenging and emerging issues. Now she helps people transform their meetings and their personal leadership, full-time.
What the lack of effective collaboration
is doing to your mission, your team and yourself,
-- just isn't right!
If that statement resonates with you, Barb can help! She can guide you to transform both the process and the results of your meetings so that you can be a more collaborative and effective leader.
Or, if you like, Barb can lead meetings and trainings on your behalf so you can fully participate and focus on your group's purpose, relationships and/or results.


Learn about Barb's approach to consulting

Alfredo Sotomayor
Laboratory Manager
"Barb has a combination of skill and soul, knowledge and wisdom,
and integrity and compassion so rarely found together in one."
Consulting Services for Organizations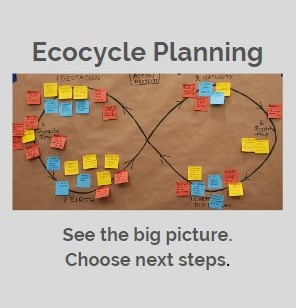 STRATEGIC PLANNING
If you think planning takes too long, is boring, and that plans become obsolete too soon, you may be surprised to learn that planning can be fast, flexible and even fun!
We customize strategic planning sessions to meet our clients' needs. We'd be happy to talk with your about yours and to submit a proposal for your consideration. Book a call to discuss what you have in mind.
We also periodically offer planning workshops on our own and through member organizations. If interested in offering a planning workshop for your members, see "Custom Courses and Workshops," below.
Learn more about Ecocycle Planning and access instructions for using it here.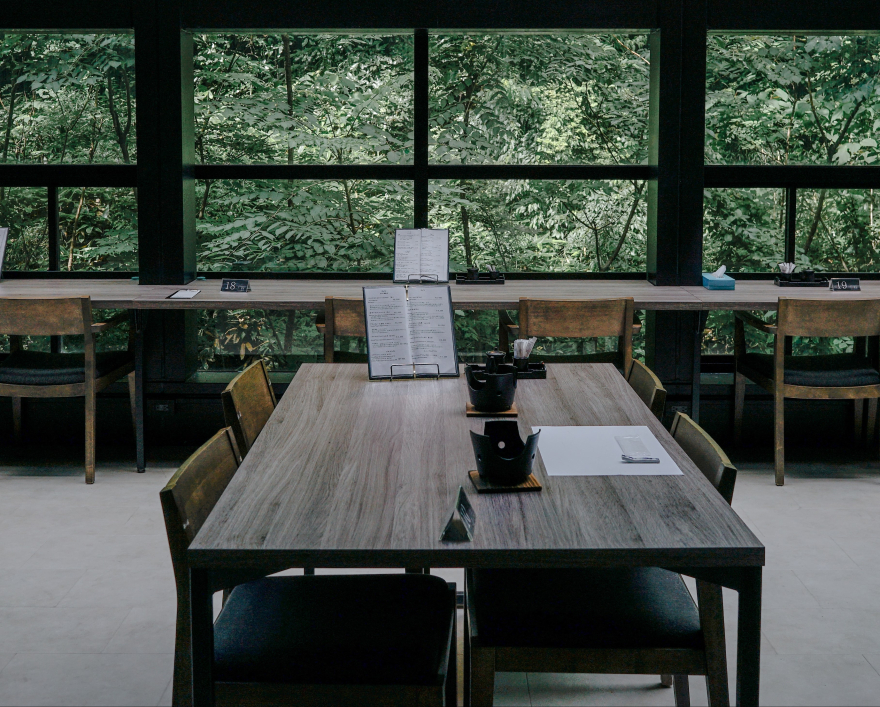 BOARD DEVELOPMENT and RETREATS
Does your non-profit board need a jump start or some time away from urgent business? An online or in-person retreat could help your board move forward with more clarity, connection and purpose.

A pre-retreat assessment will help you identify your board's strengths and areas for improvement. Each board retreat covers the basics of board governance and one or two bottlenecks chosen by your board leaders. We end by co-creating a list of next steps which will move your board forward.
Whether your board needs help with fundraising, recruiting board members, improving relationships between staff and the board or some other challenge, contact us to discuss what you have in mind.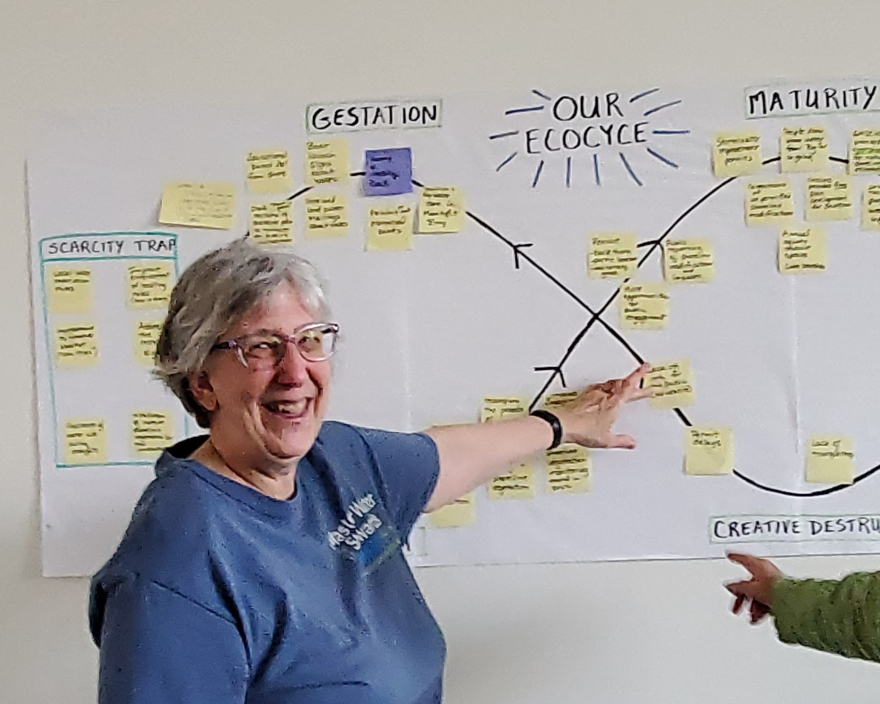 CUSTOM COURSES and WORKSHOPS
We design and lead engaging and practical courses and workshops for organizations to offer their members, such as:
Quick and fun strategic planning (3 hours to draft your plan)
Simple & effective ways to increase engagement (2 hour workshop)
Intro to integral facilitation (one day workshop)
Leading faith-filled meetings (3 month course in meeting facilitation for church leaders)
RestUP: the seven types of rest (90 minute workshop)
Let's talk about mental wellness (90 minute monthly support group)
No matter what the topic, we design for learning! Your participants will learn-by-doing and by connecting with others.
Make your next event more effective and even enjoyable by truly engaging your participants. Schedule a time to discuss what's possible.
Leadership Development
PROFESSIONAL TRAINING
We help you develop skills and confidence as a leader. Here are some of the workshops we have offered recently:
Building Trust in Groups (90 minute workshop)
Leading faith-filled meetings (3 month course in meeting facilitation for church leaders)
Creating Robust Questions (90 minute workshop)
Quick and Fun Strategic Planning (3 hour workshop)
Ask about topics and skills you want to learn. Barb can coach you and point to resources to help you. Schedule a call today!
PERSONAL SUPPORT
Leaders are people too, and may need personal support so they can lead more effectively. Here are workshops we have offered recently:
RestUP (90 minute introduction to the value of rest)
Grief walking (90 minute group experience)
Transitions and new beginnings (a weekend retreat combining art, movement and conversation to find meaning in life transitions)
Barb understands the need to care for one's own mental health. She has faced life challenges such as overcoming her own low self-esteem, living with persons who have addictions and mental illness, divorcing, being a single parent, losing a child, supporting aging parents and starting a business.
Barb is not a counselor, but after listening to you, she may point you to resources that could help. Schedule a call with Barb.
Photo credit: Christina Wocintechchat on Unsplash